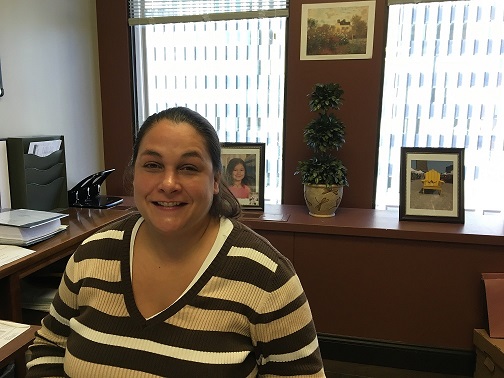 Kristie Marshall has been a Paralegal with Brown & Kelly since 2003. She handles Residential and Commercial Real Estate, Estates, Corporate Matters, and Asbestos Litigation. Her knowledge, expertise, and multitasking enables her to handle whatever is thrown at her.
Kristie, a native to the Western New York area, received her Associate Degree in Paralegal Studies from Erie County Community College in May, 2002, and holds a Bachelor's of Science in Art Education from Buffalo State College (Magna Cum Laude). Kristie received the 2001-2002 Baumeister Award from the Paralegal Department at ECC and graduated with a 4.0 gpa.
Interesting facts about Kristie:
1. Misspelling my name is fine (Kristy, Christie, Christy, Kristi, etc.), Just don't call me Chrissy, ever.
2. I still have my childhood Smurf collection and am fluent in the language.
3. I have no idea what I was thinking when I decided to move to the Hamburg snow belt.
4. Though no one believes me, I come to work for the peace & quiet (really).
5. Favorite Music: Heavy Metal
6. Favorite place to be: Pool side
7. Favorite food: Pizza
8. Favorite Movie: The Princess Bride
9. Favorite TV Show: Law & Order (and something about the show helps me fall asleep, which is odd.)